Story
Dream High follows the life of six students who go to Kirin Arts High School. Three of them were lucky enough to pass the audtitions immediately. However because there were still three places left Goo Hye Mi, Song Sam Dong and Jin Gook could also join. This drama is about trying to do everything you can for the sake of your friends, love or dreams.
Music
I am really amazed by these voices. I love the main soundtrack 'Dream High'
,
they added it in many version.
They covered amazing songs from amazing artists and made it even more amazing.
They covered San E's 'Some Of This Dream' Sun Ye's 'Maybe', 2AM's Can't Let You Go Even If I Die and Mandy Moore's 'Only Hope' for example.
I especially love their Genie (Girls' Generation) and Sunset Glow (BIGBANG)
Also the choreography is amazing.
Characters
I just know you can't avoid bitchy characters when watching K-drama's, however it's nice to see how they act nicer towards the end. I'm really in love with the other characters. At first I didn't really like Sam Dong because he was just so average, with his appearance but I have to say, he has a nice voice. Jason and Pilsook are the best when it comes to cuteness :p I think I'm not the only one who watches all their scenes a hundred times.
Humor
I laughed very much during this drama, there are not particularly many jokes in it, but watching those people have so much fun
makes me soo happy too.
Cast
The people they casted are amazing dancer and singers, however they were not very popular before this drama started. I'm happy to hear they got more attention since Dream High, they deserve it.
And Wooyoung and IU (Milky Couple) are totally cute, even off-screen.
This drama also has the presence of the almighty JYP and a cameo for Kim Hyun Joong.
Set and Clothing
The costumes for all the performances were so beautiful <3
I liked how they fitted perfectly with the choreography, the music and other dancers.
I really like the schoolbuilding too, it is so nice, warm and open.
Addicting?
HELL YES!
I watched it when there aired already 8 episodes, and I finished those in three days.
It really tortured me while I was waiting for the next episode to air.
Also, I can watch this drama a thousand times without getting bored.
Related Content
In 2012 there will be a season 2, most likely a spinn-off.
I'm happy to hear one of my favourite K-drama's gets a second season!!
However, it will be much better with milky couple, cuz they are just the best!!
Also be sure you watch the special episode/concert!!
Rate'
A
10
of course!
Everything about this drama is just amazing, music, storyline, characters etc.
Do I have to say more?
WATCH IT!!
The guy in the background is choo kakkoi~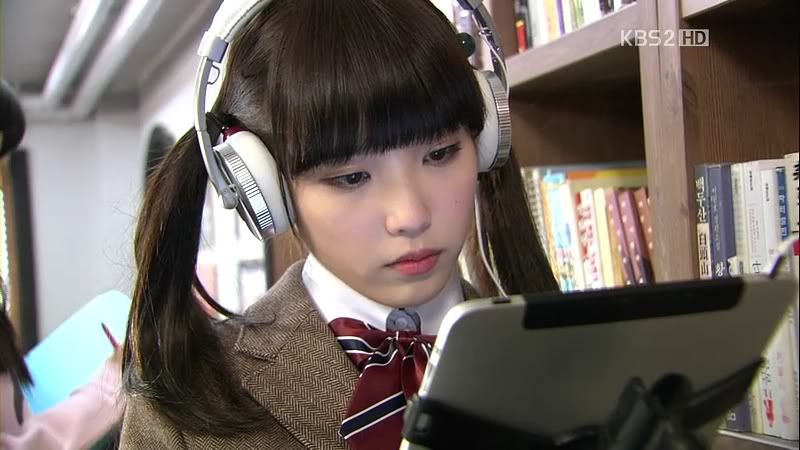 She is like the most beautiful person on this earth~!!!
I love this scene~
Couldn't help spamming them <3